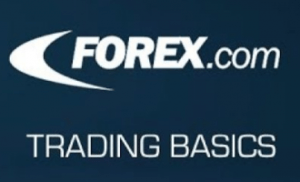 Forex.com was founded in 2001 and regulated in many countries. It offers reliable trading platforms for both beginners and professional traders. Its parent company is GAIN Capital Holdings, which trades on the NYSE under the ticker GCAP.
The advantages that make you choose a broker Forex.com include:
Prices are transparent, although there are several types of accounts;
A wide range of trading instruments;
No additional commissions for deposits;
Stop-loss is guaranteed;
Customer data is encrypted by state-of-the-art technology;
Well-established customer support.
Broker's regulation and reliability
Forex.com is regulated in the United Kingdom, USA, Canada, Australia, Japan, Singapore and the Cayman Islands. Due to the fact that the laws vary by country, the products offered in each country also vary. For example, CFDs are not available to customers in the U.S., but are available outside the U.S.
Customer funds are kept separate from the funds Forex.com, which helps to protect customers' money in case of financial problems with the company. The company's additional protection insurance is provided by the Canadian Investor Protection Fund.
Customer accounts can be negative because Forex.com does not provide protection against negative balance. However, accounts are automatically tracked, and if a customer does not have sufficient margin on their account, the positions are automatically eliminated.
Guaranteed stop-loss is offered, which helps to control the risk, but are prone to slippage. The latter can cause a negative balance during extreme market movements.
Prices are transparent and easy to find on Forex.com. In addition, a functional demo account is provided free of charge, giving potential customers time to evaluate the pricing structure before allocating real capital for trading.
Forex.com encrypts its data with fingerprint technology or two-factor authentication – this feature few brokers offer in terms of additional security.
Trading platforms and trading conditions
Trading platforms Forex.com are designed both for professionals actively trading on the financial market, and on casual long-term traders. There is an option to choose between an advanced trading platform or MetaTrader 4 (MT4) for a desktop computer or MT4 to trade on portable smart devices, a web trader to trade through a browser or a mobile app Forex.com .
Using a web trading platform or a downloadable advanced trading platform, you can trade in one click for a quick execution of the transaction. Within the platforms, traders can access charts, economic calendars, news, view positions and trading/order history, receive trading signals and research reports, and market analysis from analysts Forex.com.
The Forex.com account can also be integrated with the popular third-party trading platform NinjaTrader.
The mobile app functions by giving traders access to all their account information. Traders can add or withdraw tools, view trading history, create surveillance lists, access news, and view graphics from the mobile app.
One of the drawbacks of a mobile application is the scheduling feature. A limited number of common indicators such as RSI, MACD and moving averages are available, but drawing features and more advanced technical tools are lacking.
Full order functionality is available, including conditional orders and the ability to easily place stop-loss and profit targets during the transaction.
Customers have access to 83 currency pairs, as well as to gold and silver, as well as to CFDs on stocks, commodities, indices. Cryptocurrency trading is available in the UK.
Only 50 units in a currency account are required to open an account. The minimum currency transaction is $1,000. Therefore, if you open a $50 account, you need at least 20:1 leverage to obtain the lowest possible position. Leverage increases risk.
Customer support 
Customers have several ways to contact Forex.com, including online chat and phone support. There are answers to popular and frequently asked questions on the site and tutorials. Support is available from 10am EST on Sunday to 5 pm ET on Friday.
Online chat and phone support are available to both current and potential customers. Social media support is not available, although they have social media accounts where they publish market analysis and company information.
Chat support is a chatbot that answers the simplest questions. For deeper questions, you need to send an email. Traders receive answers to specific questions within one to three business days.
Phone support is the quickest way to get answers from a real employee of a brokerage company. At the beginning of the conversation there is a small menu to choose from. Waiting time is a few minutes before contacting a broker representative will begin
As you can see, our review of the broker Forex.com shows that the broker is suitable for traders of different levels of professionalism.  For active trading, because active trading leads to lower trading costs, for novice traders – because there are not very high commissions and spreads.
VN:F [1.9.22_1171]