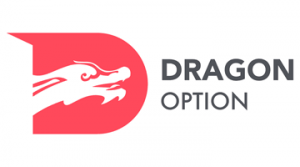 The first thing that attracts attention in the brokerage office Dragon Option is the abundance of negativity from commentators on forums dedicated to dealing centers and Forex. Companies attribute literally all known transgressions: delays in withdrawal spree and non-payment, write-off of profits, internal clearing, forgery of quotations and so on.
The overall impression of Dragon Option
Proponents of this DC note that the reviews dedicated to Dragon Option with criticism and accusations against the DC are suspiciously monotonous and completely devoid of specifics. On the other hand, it is hard not to notice that the same is true of the information about the company provided on the dealing Internet portal dragonoptions.com.
Even basic information such as the age of the center remains uncertain. The license regulating his work in the financial markets was issued at the end of January 2014, the same year the site dates. At the same time, the official web resource looks noticeably older – at least, this impression is created because of the old-fashioned and too simple by today's design standards.
In sum, these traits can not but push the thought of "one-year brokers" who do not have long-term plans for development. However, the overall impression of the site and reviews, of course, is not enough for unambiguous conclusions. In addition, the existence of an award from Global Banking and Finance Review for 2012. allows you to judge at least three years of the company's age.
Trading conditions
Dragon Option's trading platform is focused not on classical speculation, but on working with options, which largely determines the customer audience. In general, there are several options available to users:
Standard binary options
Options designer, allowing you to set the term of the transaction, as well as the ratio of potential returns and risks;
One Touch program, under which you must choose a winning option;
60-second trades;
Trading options within the Black Dragon service;
Roll-Over – extension of the option;
Double Up is an express doubling of the option to maximize profits.
The minimum deposit required for earnings in Dragon Option is $100, but you can bet (buy options) for the amount of $25. In addition to self-trading, there is an opportunity to compete with other traders.
Regulation
The license, a copy of which is dragonoptions.com, is issued by CySEC to the Cyprus Securities and Exchange Commission. As a typical offshore brokerage, Dragon Option is regulated in the CIS by the non-profit organization CRFR.
Please leave reviews of Dragon Option on the site:
Dragon Option, 2.5 out of 5 possible, rated – 2