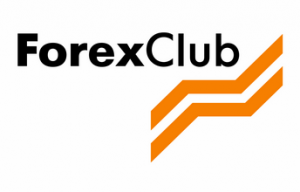 FOREX CLUB is a group of companies that was founded in 1997 to provide trading services on the Feuers currency exchange to clients around the world. Over a 15-year lifespan, the company has been able to open more than 100 offices, almost in every corner of the globe. There are representative offices in Russia, Germany, Ukraine, China and many other countries.
The main structure of FOREX CLUB includes several financial companies, as well as educational institutions. It is also worth noting that one of the oldest brokers in the post-Soviet space, Akmos Trade, joined FOREX CLUB.
Forex CLUB considers its main mission and mission to provide the most reliable and high-quality service in the field of online trading, for clients who want to trade on the Forex exchange. In order to implement this development strategy, the company is constantly developing its technical base and conducts various seminars and programs to improve skills among its specialists, which is the key to the long-term success of the company FOREX CLUB in the market for services of this kind.
FOREX CLUB reviews on various trading forums and chat rooms, is for many a good launching pad in the world of currency trading, because FOREX CLUB training provides and promotes the implementation of the most progressive technology at all stages.
Benefits of forex broker FOREX CLUB:
There are many advantages that are decisive in choosing this dealing center among new traders. Here's a small list of some of them:
A long period of work in financial markets and many clients around the world;
FOREX CLUB is one of the most profitable in terms of the share of trades and the number of successful traders;
A large selection of trading instruments on the stock exchange;
A team of professional analysts who support the company's clients;
One of the widest trading terminals on the market: StartFX, Rumus, MetaTrader 4 and others;
The ability to choose instant execution, or execution at a fixed price;
Automatic trading, in which it is possible to use advisers;
A well-developed system of orders, which includes a server trading stop;
A very simple start for beginners;
Customer support system in different languages;
A progressive system of packages for customers, created for the greatest comfort of traders.
It is also worth noting that FOREX CLUB for beginners provides extensive trading training opportunities at all major stages. Therefore, FOREX CLUB is one of the most attractive in terms of trading for novice traders.
Also, the broker FOREX CLUB has a program of investment accounts that will allow any client who does not want to understand the intricacies of trading, transfer to professionals their funds to further manage them and make a profit.
FOREX CLUB video
Reviews of FOREX CLUB 2013 leave on our website.
VN:F [1.9.22_1171]
Forex CLUB Forex Forex Broker Benefits, 4.3 out of 5 Possible, Rated – 6