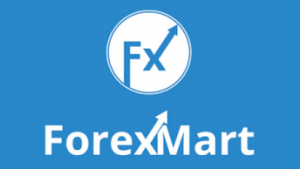 ForexMart is an ECN/STP Forex broker that provides trading and related services to retail, corporate and professional clients around the world.
It is a licensed broker headquartered in Limassol, Cyprus. CySEC No.266/15 is subject to regulation. CySEC is a relatively new institution established by the Government of Cyprus.
Responsible for financial regulation of all participants in the financial market, exchanges and financial control.
Detailed description of the broker
Founded in 2015, ForexMart offers forex trading, CFDs on metals and stocks, as well as on spot materials and cryptocurrencies. Trading takes place on the well-known platform MetaTrader 4.
ForexMart focuses on rare forex trading strategies, such as scalping, which other forex brokers do not yet support.
All the information necessary for traders can be immediately obtained in the sections of the official website, the offers are simple. The site is available in Russian and English.
Official license and legal regulation
ForexMart has several regulators. Initially, the company received a Cypriot license, then certificates MiFid, Autorite de Controle Prudentiel et de Resolution, Bundesanstalt fur Finanzdienstleistungsaufsicht. In general, from a legal point of view, the company looks reliable.
Complaints and claims, litigation 
Given that the brokerage company has been operating on the market for about 4 years, we can objectively assess the quality of the functionality provided to traders.
At the moment the company is positioning itself as an honest and transparent broker. Evidence to the contrary in the form of lawsuits and trials has not been found at this stage.
User reviews of the brokerage company
ForexMart is quite a young broker, but the network can find feedback from users who complain about poor interface functionality, failures in the trading terminal, delays in withdrawal of funds to the account, too long verification.
ForexMart trading conditions
ForexMart has all the major currency pairs, as well as a number of minor ones. With 0-point corporate spreads, you can take advantage of the opportunity to trade gold, silver, brent and crude oil.
Huge variety of CFDs on indices with spreads from 0.1 points, including from some well-known world stock markets.
Spreads and broker's commission
ForexMart customers can choose from several types of accounts, each of which provides market participation on NDD, variable spreads and leverage from 1:1 to 1:5000.
The minimum rate is $0.1 and the first deposit is $1. The broker also offers automated trading with the help of advisors.
Account types and features
The brokerage company has several types of accounts available to traders. For new customers, ForexMart offers to open a demo account and trade with virtual money. There are 4 other types of accounts that a player can use on ForexMart:
– ForexMart Classic – account with a minimum spread of 1 pip, minimum deposit – $15, minimum lot – 0.01. This type does not imply the availability of commissions. ForexMartClassic also offers market execution orders.
– ForexMart Pro is an account with a minimum spread of 0.6 pips, a minimum deposit of $200 and a minimum lot of 0.01. There is no commission, execution of orders is market-based.
– ForexMart Cents – minimum spread – 1 pip, minimum deposit – $15, minimum lot – 0.01. Orders are market-based, there is no additional fee for commission
– ForexMart zero Spread – account where the minimum spread is 0 pips, the minimum deposit is 1 dollar, orders are executed instantly.
Each account can adapt a trading strategy, which will also be aimed at reducing trade costs.
Shares and bonuses from the broker
ForexMart offers a 30% bonus on the first installment when opening a trading account. The amount of bonus funds is not limited.
Trading with ForexMart
The broker offers its clients extensive functionality based on the MT4 trading platform and the minimum spread size for each type of accounts. In addition to a wide range of assets, the client can choose one of 150 automatic assistants, who will give advice during the bidding process.
Trading platforms 
ForexMart works with the most popular trading platform – MetaTrader 4. MT4 is the preferred platform for most traders because it allows you to fully automate trades with the help of so-called experts.
What's more, it offers a range of built-in technical indicators, an extensive back-testing environment and an expanded graphics package.
Learning beginners
On the ForexMart website you can find a large amount of educational material for beginners (news, competitions, courses, useful information). The broker constantly publishes fresh analysis and forecasts of the market situation.
For novice traders, the company provides a demo account.
Yadix Tech Support
A Russian-speaking user can contact the technical support service 24 hours a day 5 days a week. The main types of support for communication with users – online chat, phone call, Skype, email.
Conclusions 
Given the large number of EU regulators, it can be concluded that the broker is responsible for the quality of service and strives for transparent and effective activities.
Users noted the development of the platform and the positive dynamics in the work. Other clients express outrage at delays in withdrawals and ignoring them by technical support.
We can conclude that at the moment it is impossible to say that ForexMart is a fraudster. However, each client should think about all possible means of protecting their deposits.
VN:F [1.9.22_1171]