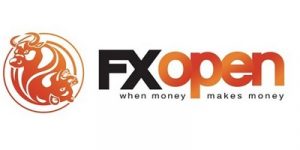 At the outset, FxOpen was a training center for technical analysis in financial markets. At this stage, the company's goal was to provide comprehensive assistance in teaching novice traders the wisdom of working on the currency exchange and mastering an important analytical tool – technical analysis. The logical continuation of the company's activity was the opening of the dealing
cente
r FxOpen in 2005, which began to provide high-quality brokerage services, and most importantly, with favorable trading conditions for traders. In addition to its experience in the theoretical and practical sphere, the company decided to develop technological processes and work with high-end communication equipment.
Opening the MT4 platform at FxOpen
FxOpen ec
n opened the MT4 platform back in 2009, becoming the first broker to provide the MetaTrader trading platform to enter the Forex currency exchange. The next stage in the expansion of the company's services was the implementation of the trust management service. Broker
FxOpen rev
iews which are quite different, has to date in its arsenal a professional team and years of experience, which allows them to look forward to the future.
FxOpen

,