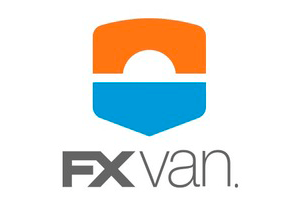 FXVan is FXCompany's new brand, which has received a variety of user ratings. In general, we are talking about a fairly large broker, which over a ten-year period has grown into an extensive corporate network, covering more than a hundred branches in different parts of the world: America, Europe and Asia. The company offers services to traders and investors from the UK, USA, Ukraine, Latvia, Moldova, Kazakhstan, Russia and Belarus. FXCompany clients trade Forex instruments as well as metals, CFDs and futures contracts.
According to the rating portal Masterforex-V, the most difficult stage in the history of the dealing center was 2010, marked by the revocation of the brokerage license. FXCompany's reviews contained a lot of criticism regarding the quality of performance and customer attitude. As a result, the company was blacklisted on several Forex sites, and it had to do a lot to restore its reputation.
License and registration data FXVan (FXCompany)
Initially, FXCompany is registered under the number 087139 in the Republic of Mauritius and has a license from the Financial Services Commission, which assumes a number of obligations. At the present stage, other data are provided at the address of ru.fxvan.com, which has become the company's new official representative office on the Internet since May 19, 2014. Today, the broker enjoys a license issued in Belize. As for information on cooperation with regulatory organizations, it is not yet available.
Trading and investing in FXVan
Like other modern DCs, FXVan supports Instant Execution and Market Execution and invites customers to work with the Meta Trader 4 terminal. Speculative trading professionals can choose from three accounts:
Start Fix with fixed spreads, instant execution, $10 deposits, four-digit quotes and phone closure option;
Standard Pro with floating spreads, market execution, five-digit quotes and start-up capital from $100;
professional ECN with direct withdrawal of interbank orders and a deposit of $1,000.
Investors in FXVan get the opportunity to make money on trading signals provided by professional traders. The rating of such specialists is available directly on the website of the dealing center.
Additional services of the brokerage organization include analytics, 100% bonus on top-up and 15% per annum on free funds, as well as a variety of promotions. The company also states that segregated accounts are used, which implies additional protection of client funds.
Please leave reviews of FXVan on the website
FXVan (FXCompany), 2.9 out of 5 possible, rated – 21