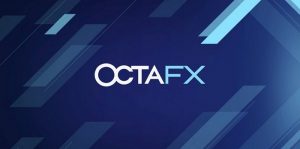 OctaFX is one of those Forex brokers that meets the different requirements of a wide range of traders of different levels of professionalism. Broker OctaFX has set itself the goal of providing an excellent result in customer satisfaction and customer retention: relentlessly strives to address all customer complaints on numerous online forums, thus improving its reputation among existing customers. Nowadays, when most brokers only care about making a profit (sometimes not quite ethical ways), OctaFX is very active in eradicating customer complaints, actively working with them and solving problems in friendly ways. The OctaFX broker has gained an excellent reputation in the financial markets due to its unique offering of services: ·  It made it easier for traders to enter the markets using the best trading conditions. ·  Offers both MetaTrader and cTrader packages. ·  Launched CFDons on bitcoins. ·  He has prestigious awards in Central and Eastern Europe and Central Asia. ·  Regularly holds competitions with various prizes. OctaFX supports the Bali Sports Foundation, caring for disabled athletes in Bali and Eastern Indonesia, OctaFX was a proud sponsor of Southampton FC, one of the most outstanding English league teams in England
Basic information about broker's capabilities
OctaFX was founded in 2011, has a headquarters in St. Vincent and the Grenadines and is regulated. During their early years, OctaFX was unregulated and suffered from several brokerage problems that drew criticism from traders. But OctaFX admitted its mistakes, obtained an FSA license to provide brokerage services and began to provide good service. Today it is the leading forex company in the modern financial market. It is popular with clients in more than 100 different countries, but U.S. traders are prohibited from opening an account with a broker in accordance with current CFTC and NFA rules.
OctaFX offers an ECN account for only $5, which is common for a few brokers for an MT4 Micro account, and for cTrader ECN. The broker has embraced most traders by offering two of the most popular platforms in the foreign exchange market: MT4 and cTrader are the two main platforms of OctaFX. And while MT4 is more popular among the two trading programs, cTrader offers advanced trading features that are suitable for a certain group of retail and institutional traders. CTrader platforms are more suited to the ECN platform, which significantly reduces OctaFX spreads to 0 pips with a small transaction fee. The third type of account, the MT4 ECN account, has a slightly larger initial deposit of $50, but it's still more affordable than other brokers who need at least $1,000 or even $5,000 to open an ECN account. The maximum leverage of OctaFX is 1: 500, is high for trading in foreign exchange markets with a small amount. Higher leverage is particularly risky for trading on the cTrader platform, as the minimum position size is 1K. OctaFX spreads are very competitive for all three different types of accounts, and commissions are low. The micro account has a relatively smaller number of traded assets, which includes 12 currency pairs, gold and silver, while ECN MTN and cTrader ECN accounts have access to 30 and 50 instruments. The cTrader account is also free of SWAP, which can further reduce the value of trading for overnight transactions. OctaFX supports several options for deposit replenishment, and also offers a national currency deposit option for traders in 100 different countries. The $5 minimum deposit option is only available through credit cards or local bank transfers, while a minimum deposit of $50 will require online payment on systems such as Skrill and Neteller. The initial deposit is also entitled to an OctaFX bonus of up to 50% of the amount due.
MT4 and cTrader platforms are available for iOS and Android devices and can be downloaded from iTunes and Google Play. The broker offers a personalized OctaFX mobile trading platform that connects to OctaFX servers via a single channel, and traders can manage their accounts through a mobile device from anywhere in the world.
OctaFX has a quality customer support channel with award-winning customers, and it is their unwavering dedication to its customers that has earned the company's excellent reputation. So, our review of broker OctaFX certainly shows that traders can use an ECN account without fear using a small deposit.  And OctaFX immediately pays its payments, and, apparently, copes perfectly with the fact that all the funds of customers are safe and sound.