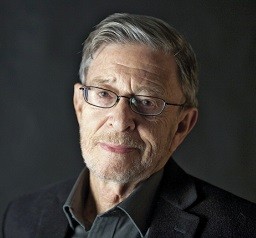 Stephen Cohen was born in Great Nech, New York. His parents were simple workers: his mother taught piano, and his father made clothes. Stephen's interest in alternative methods of earning came after his passion for poker. He learned to assess his risks and try to control them.
Already studying at the university, he begins to be interested in the economy, and later how the stock market works. This interest forced the young student to delve more and more into the situation in the market at some point.
Stephen Cohen's Trading Experience
The first brokerage account helps him to open his more experienced and senior friend. He puts on it all the money set aside by his family for the university – $1000.
Stephen had to watch all the changes in the market from a small brokerage office near the university. Soon, having concluded several profitable deals, he can pay his own bills.
In 1978, he joined Gruntal. And on the first working day, he was able to earn more than $8,000 for the company. A few years later, in 1984, he could already manage an investment portfolio of $75 million. U.S. dollars. He made more than $100,000 in profits a day.
Cohen made deals that could cover literally all the company's sub-zero accounts.
Cohen left Gruntal in 1992. The reason was the desire to earn independently. After leaving, he opens his own hedge fund, investing in it about 25 million dollars of his cash savings. Now the company's capital is 12 billion dollars. At the time of the company's creation, the hedge fund sector was not developed, and the market in the 90s was just beginning to gain popularity. For the first time, his fund attracted only 13 million investments. During the first year of work he was able to earn more than 17% per annum. Three years later, the company's revenue increased fourfold. After that, the head of the fund Stephen decides to open several branches.
To date, his company employs more than a thousand people, but all the most important or risky deals Cohen makes independently.
Stephen was married twice in his life. With his second wife, they invested more than 14.8 million. Dollars.
One of the most popular traders earned all his fortune in the office: there he spends more than 12 hours a day.
Stephen Cohen, 4.7 out of 5 possible, rated – 11