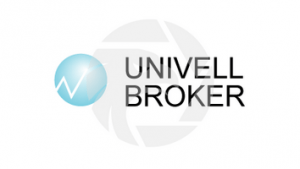 MMGP reviews related to the brokerage Univell Broker give a contradictory impression. On the one hand, there is no unequivocal negativity against the company, on the other hand, there is almost nothing to be said about it at all.
Given the solid approach of this well-known investor forum to the analysis of companies, a similar situation can be commented on as follows: Univell Broker – a relatively small DC with a limited client base, which has not yet succeeded attract the attention of the general public.
License, regulation and restructuring
The official name of the brokerage is Univell ltd. The brand is registered in the offshore jurisdiction of the British Virgin Islands and is accordingly regulated under local law. As for the control of compliance with obligations to clients by Russian organizations, the website univellbroker.com there is no information about cooperation with KROPROF or CRFIIN.
According to the broker's representatives at the forum forexsystems.ru, the company is currently undergoing a restructuring process and such nuances as cooperation with regulators are being resolved at the moment. It is noteworthy that the message was left on July 31, 2014, while on the official page with the history of the company the start of global transformations dates back to 2010.
Univell Broker Services
Judging by the reviews dedicated to Univell Broker, we are talking about the average quality of services broker, which allows you to operate finances on the market with the help of the trading terminal Meta Trader 4. Access to the interbank is provided "at the discretion of the dealer," which also reflects the dominant trends in the domestic market. The client has four types of accounts:
"Start": depot from $5, spread from 2 p., 41 currency pairs;
Standard: starting deposit from $500, spreads from 2 p., support for precious metals in addition to Forex instruments;
"ECN": bill from $5,000, spreads from 1 p., CFD (on indices, stocks and energy);
"ECN-PRO": initial capital of $10,000, spread from 0.8 p., the same set of instruments as in the previous "ECN".
It is known that the broker started with the execution of orders on the model of execution of orders Instant Execution, but in 2008 moved to Market Execution. Customers also have a 1:100 shoulder at their disposal. One of the advantages of this DC should be called support for scalping and automatic trading.